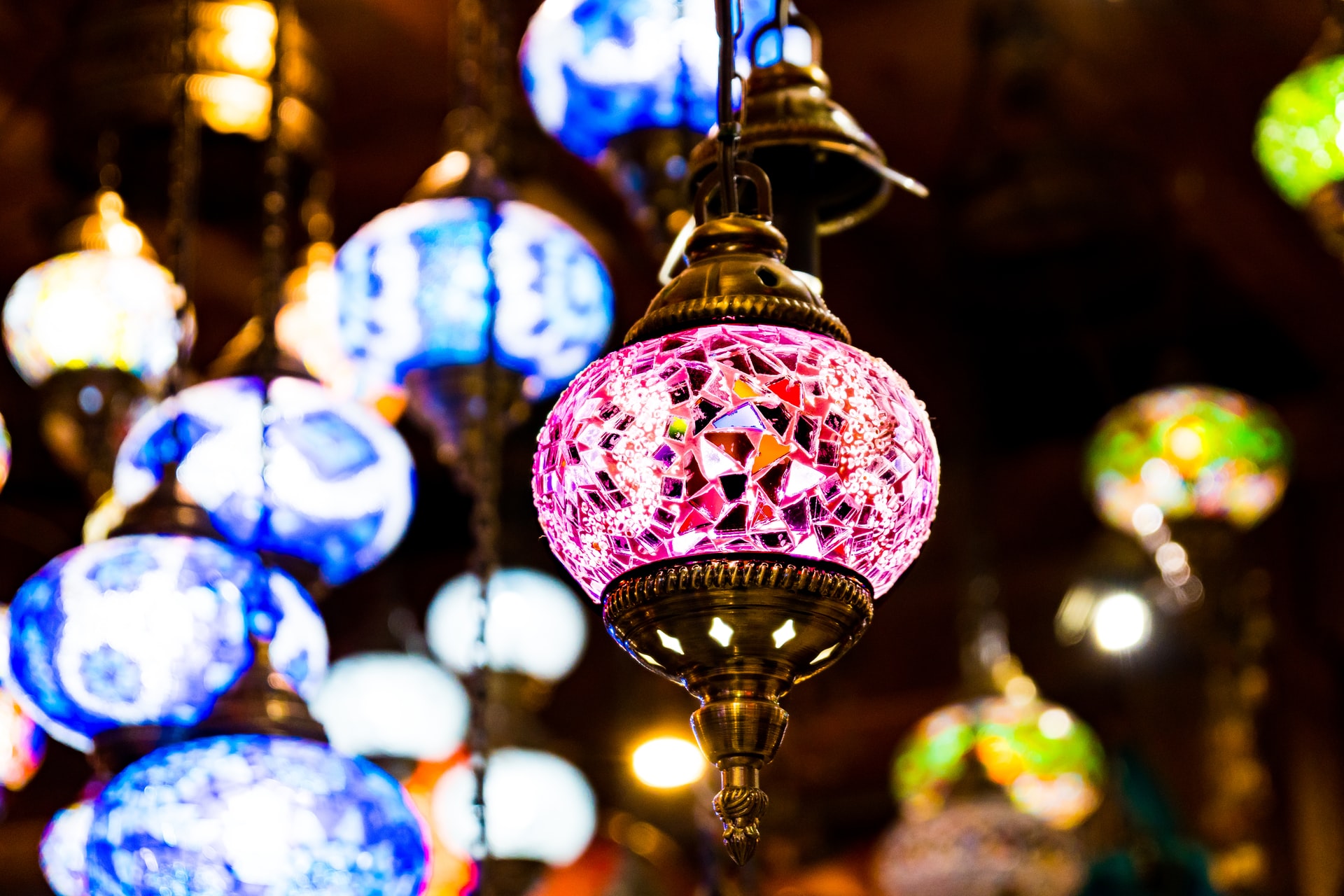 Callie Fauntleroy / January 7, 2021
The New Year is filled with endless possibilities for renewal and personal growth. Capitalize on the new opportunity by learning a new language today with MEI!
It's the time of year to create new goals, break away from old habits, and set standards. These lifestyle changes are no easy task, as the classic "giving up chocolate" or "limit time on social media" often go down the drain only a few weeks (or maybe even days!) into January. This year could be your year to try something new. Learning Arabic and opening yourself up to a new and challenging adventure can take you in a direction no New Year's resolution has before!
1. Create new connections
Arabic is one of the most highly spoken languages in the world with 313 million speakers. There are over 25 Arab speaking countries, most commonly found in the Middle East and North Africa.  This culturally rich language is not spoken in one region alone. Millions of Arabic speakers live outside the region as well, with over one million Arabic speakers residing in the United States. Whether you are visiting in-laws in Cairo or meeting with an Arab friend in Washington, DC, learning Arabic is a direct pathway to creating meaningful connections with a variety of people from across the world!
2. Learn new cultures
You cannot truly become immersed in a different culture without the tools to communicate in its native tongue. Arab culture, in particular, is incredibly rich and exciting. With art, cuisine, literature, and lifestyle unique to each Arab speaking country, it is a never-ending learning experience. Being able to create a cultural exchange through dialogue allows you to tap into an adventure that is hidden to non-Arabic speakers. 
3. Advance your Career opportunities
Arabic is in high demand but low supply in both the private and public sectors. Adding a Middle Eastern language to your resume will set you apart from the crowd and provide you with the opportunity to enter the Middle East's expanding markets and world of diplomacy. In a competitive workforce, having Arabic skills will boost your credibility and potentially catch the eye of a future employer at your next interview. Knowing how to speak Arabic will help create stronger dialogue and a stronger mutual understanding between America and Middle Eastern business and government relations. By taking your career goals to the next level and learning Arabic, it might also be a step forward for the future of your country, and for the Middle East.
4. Travel to the Middle East
Your bags are packed with a one-way ticket to Jordan, what else would you need? Knowledge of the language of course! By learning the specific dialect of your country of interest, you can communicate directly with locals and learn the ins and outs of the incredible cities you travel to. Traveling without the necessary language skills takes away from the authentic experience of going abroad. The Arab world also boasts a long and intense history that has been remarkably preserved in the modern era. With multiple ancient and modern wonders of the world, people travel from each end of the Earth to experience its beauty and elegance. Learning Arabic will provide you with the best tools to navigate your historical journey.
5. Gain New Perspectives
Arabic is the language of the Qur'an, the holy book of Islam. Islam is second most popular religion in the entire world. As a key aspect of life in most Middle Eastern countries, it provides a strong foundation for understanding the Arab lifestyle. Whether or not you are a follower of Islam, learning how to communicate in the language of the Qur'an will introduce you to an entirely new perspective that can only be attained through knowledge of Arabic.
As we navigate the world together through COVID-19, we remind ourselves how important goals are to stay positive and to progress forward. By choosing to learn Arabic as your New Year's resolution at the Middle East Institute, we can learn together to become better versions of ourselves in 2021.