Join us for the opening panel of the MEI Art Gallery's latest exhibition Perceptible Rhythms/Alternative Temporalities presented with Abu Dhabi Music & Arts Foundation (ADMAF) and curated by Maya ElKhalil, exploring the impact of urbanization, conflict and the climate crisis on nature and humanity in the Middle East.
The panel brings together three accomplished artists, Sarah Almehairi (UAE), Maha Nasrallah (Lebanon/Canada) and Filwa Nazer (Saudi Arabia), who will speak about their work, the vision that drives their practice, and the many ways they address and reflect upon a rapidly changing environment, imagining new ways for humankind to relate to nature. The artists will reflect on issues of sustainability, adaptation, exile and memory in the face of a rapidly changing environment. The conversation will be moderated by curator Maya El Khalil.
Perceptible Rhythms/Alternative Temporalities is free and open to the public. Viewings are available through timed appointments and walk-ins, M-F from 10:00am-5:00pm through April 28, 2023. 
Featured artists: Sarah Abu Abdallah, Abbas Akhavan, Moza Almatrooshi, Sarah Almehairi, Nadia Bseiso, Marianne Fahmy, Abdulnasser Gharem, Ali Kazim, Mohamed Mahdy, Maha Nasrallah, Filwa Nazer and Christian Sleiman.
About the speakers
Sarah Almehairi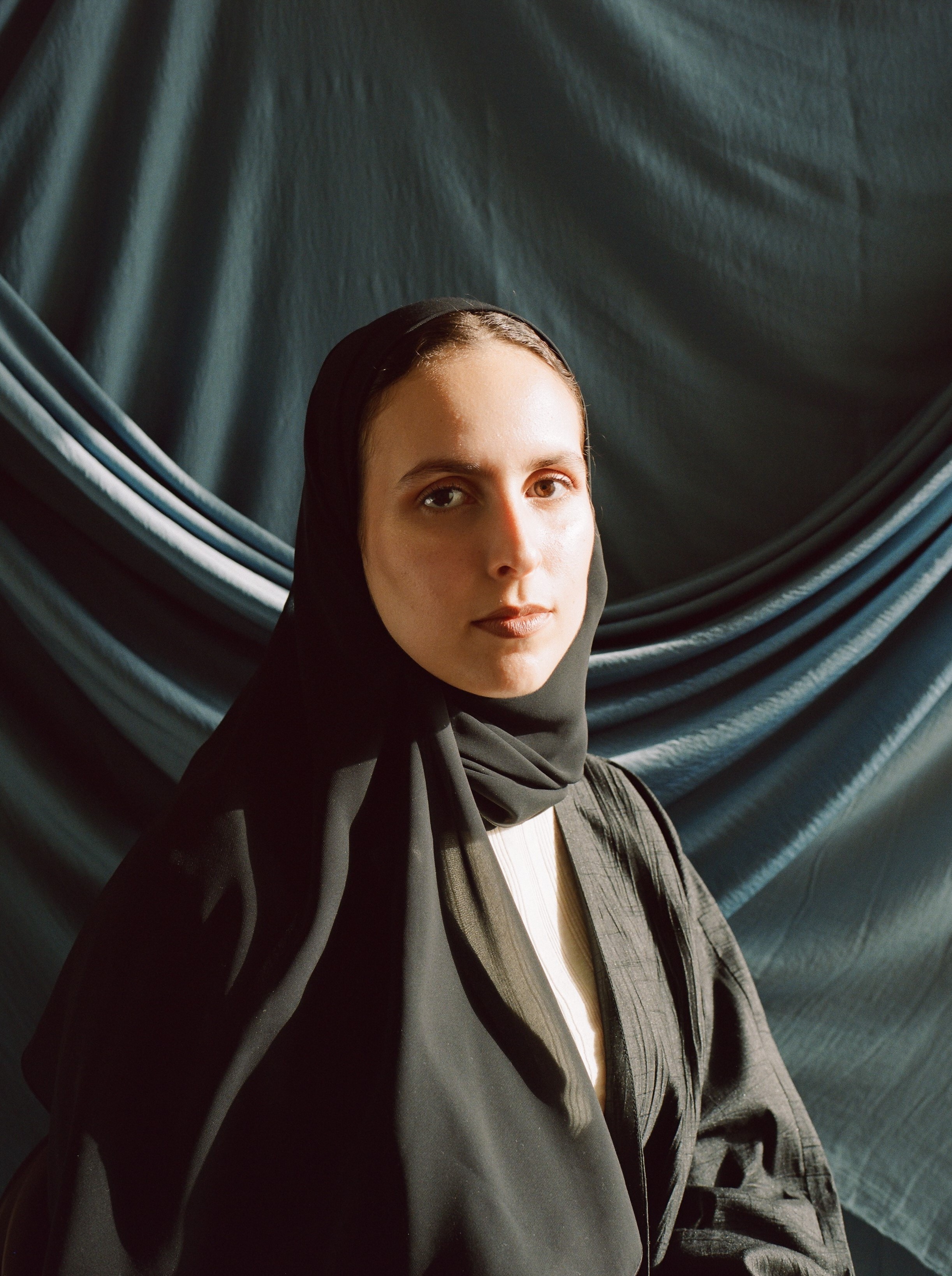 Sarah Almehairi's overarching body of work unfolds a discourse on themes of materiality, systems & interrelations, memory, and language through the intuitive and poetic examination of narrative and abstraction. By engaging with geometric forms, she extracts and defines a structural language read time and time again to suggest a form other than its own – a map, a sentence, a puzzle piece. Through the process, they are broken down, built, and reassembled as continuous iterations of themselves. These elements towards telling a story are not so explicit, lines and layers are used throughout her pieces as a means of exploring clarity and organization of collected information. Working primarily with an investigative range of media, she explores the push and pull of material to evoke a story that both conceals and reveals itself. Sarah Almehairi was born in Abu Dhabi in 1998 where she currently lives and works. She received her BA from New York University Abu Dhabi (UAE).
Maha Nasrallah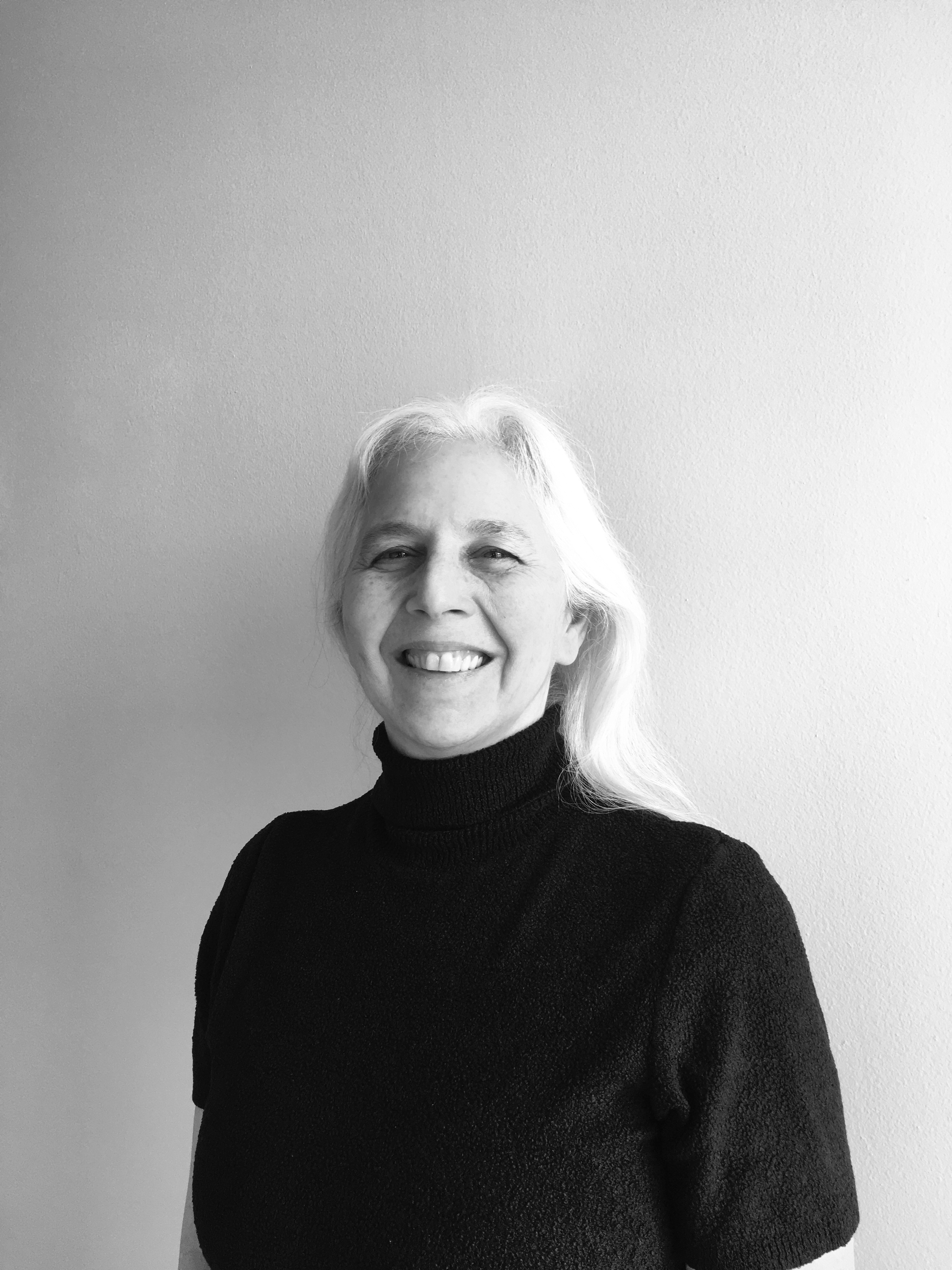 Maha Nasrallah is a Lebanese-Canadian architect, practicing in Beirut since 2002 and teaching part-time at the American University of Beirut's School of Architecture since 2003. Nasrallah began experimenting with clay in 2010 and, from this, later co-founded the Bkerzay Pottery Workshop (est. 2011) an eco-friendly project in Baakline- Lebanon where she exhibits her work permanently. In 2017, Nasrallah won the Lebanese Architect Award for Sustainable Architecture and claimed first prize at the Age of Ceramics competition hosted by Lebanon's Modern and Contemporary Art Museum (MACAM). Nasrallah's recent works center around themes of self-exile and in-betweenness after her move to Montreal prompted by the recent acute economic crisis in her home country Lebanon.
Filwa Nazer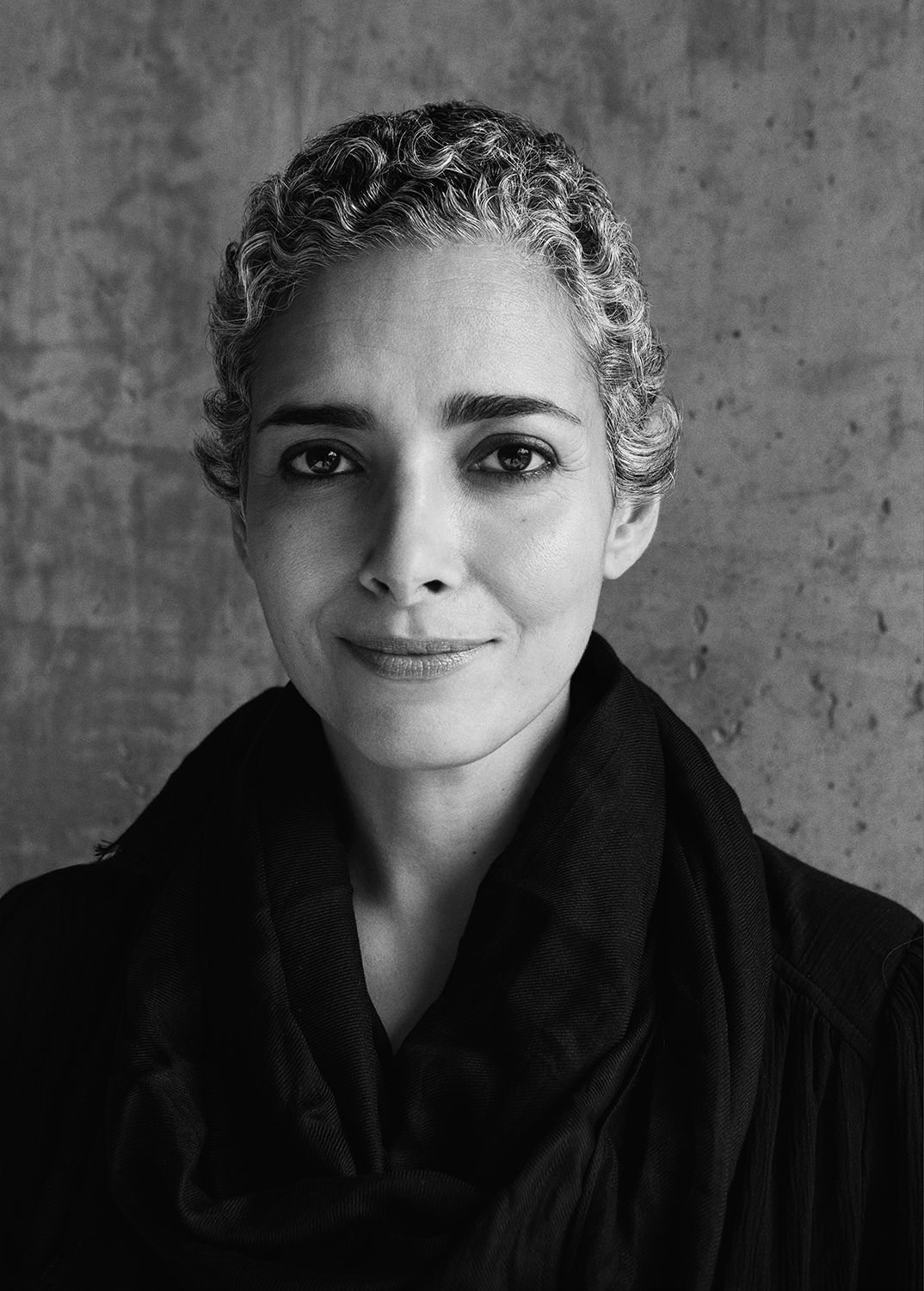 Filwa Nazer is a Saudi multimedia artist working and living in Jeddah. Nazer began her creative journey as a fashion designer, graduating from Milan's Marangoni School of Fashion and Design. She questions psycho-emotional identity in relation to socio-spatial contexts through digital print, collage, textile and appropriation of photography. She recently participated in several exhibitions including Lyon's 16th Biennale of Contemporary Art (2022); Riyadh's Diriyah Biennale (2021); Jeddah's "Saudi Modern" (2021); Madrid's "Un Mundo De Retales" (2021); 2139 Saudi Art Council's "I Love you Urgently" (2020): and "In - Between" as part of March Project residency at Sharjah Art Foundation (2019).
Maya El Khalil, moderator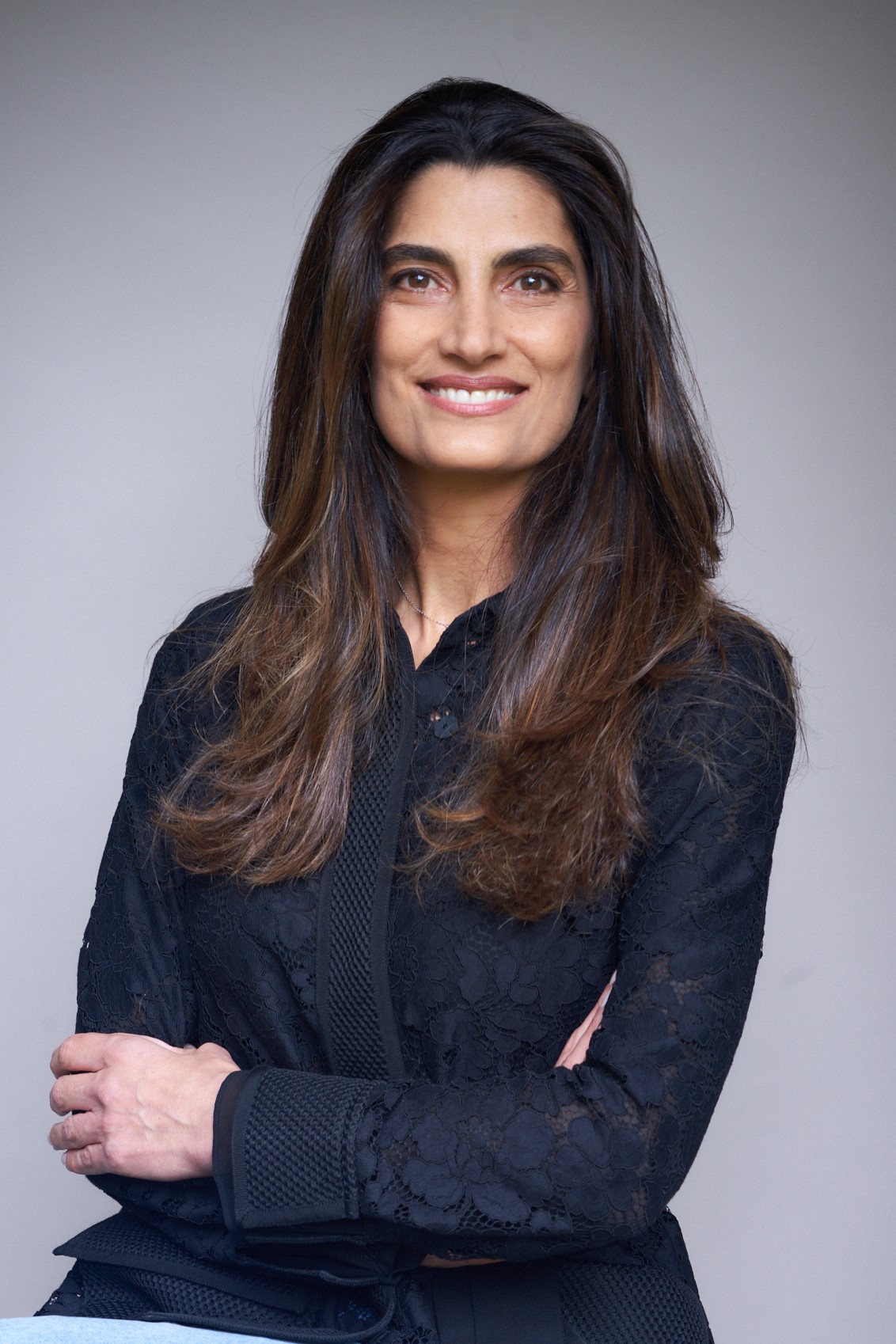 Maya El Khalil is an independent curator, based in Oxford, UK who has worked extensively in Saudi Arabia and the Gulf with artists, collectors and institutions to develop the identity and ideas that have defined a growing art scene. Her last exhibition, Portrait of a Nation II: Beyond Narratives, which she curated for the Abu Dhabi Music & Arts Foundation in 2022, celebrated 50 years of art in the UAE, showcasing over 100 artworks of more than 60 pivotal artists. For a complete biography, see the MEI website.
In partnership with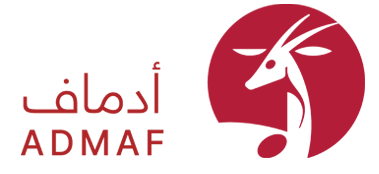 Image Credit: Sarah Elmehairi, Adjustments of the Daily, 2022. Print on paper, paper collage, acrylic gouache on paper, embossing on paper (29.7 x 21 cm each). Courtesy of the artist and Carbon 12 gallery. On view at the MEI Art Gallery.