Member Biographies
---
Sultan Sooud Al Qassemi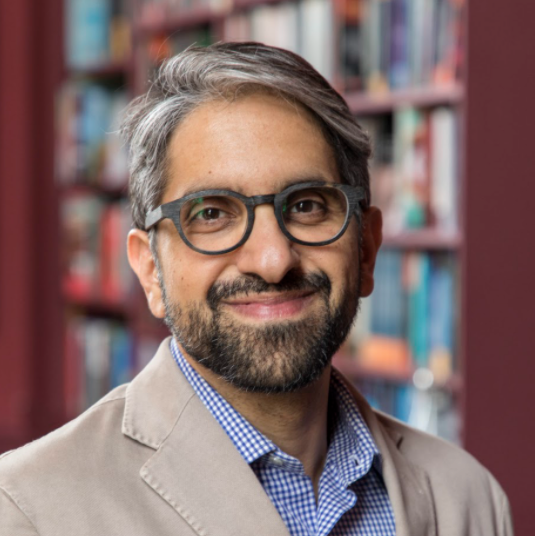 Sultan Sooud Al Qassemi is an Emirati columnist and researcher on social, political and cultural affairs in the Arab Gulf States. In 2018 Sultan ranked 19th on the "Arabic Thought Leader Index" by the Gottlieb Duttweiler Institute. Sultan has also held many lecture positions, including lecturer at the Council of Middle East Studies at Yale University (2019), adjunct instructor at the Center of Contemporary Arab Studies in Georgetown University (2019) and visiting instructor at the Islamic Civilization & Societies Program in Boston College (2020) Sultan is also the founder of the Barjeel Art Foundation, an independent initiative established in 2010 to contribute to the intellectual development of the art scene in the Arab region by building a prominent and publicly accessible art collection in the United Arab Emirates. In 2018, 100 works from the collection were hosted on a long-term basis at the Sharjah Art Museum. Sultan is currently conducting research for a book that documents the modern architecture of the city of Sharjah in the United Arab Emirates, and is a Senior Lecturer teaching a course on "Politics of Modern Middle Eastern Art" at the Art History and Fine Arts department in The American University of Paris.
Saleh Barakat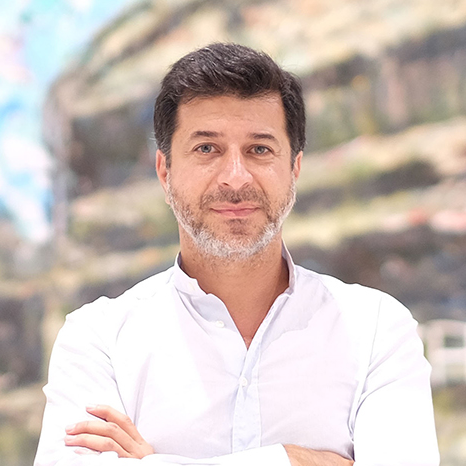 Saleh Barakat is a Beirut-based gallerist who specializes in modern and contemporary art from the Arab world. He founded Agial Art Gallery (1991), and Saleh Barakat Gallery (2016) where he hosts an extensive program of exhibitions and events. He has also co-curated exhibitions elsewhere, including The Road to Peace (2009) at the Beirut Art Center, retrospectives of Saloua Raouda Choucair (2013), Shafic Abboud (2013), Michel Basbous (2014), and Jean Boghossian (2015) at the Beirut Exhibition Center, and he co-curated the first national pavilion for Lebanon at the 52nd Venice Biennale with Sandra Dagher, as well as the itinerant exhibition Mediterranean Crossroads, in collaboration with Martina Corgnati and the Italian Ministry of Foreign Affairs. He also participated in the launching of Parachute magazine's 108th issue on the Beirut contemporary art scene. He has been a board member of the National UNESCO since 2015, and currently serves on the advisory board of the School of Architecture and Design at the Lebanese American University. In 2006, he was nominated as a Yale World Fellow.
Touria El Glaoui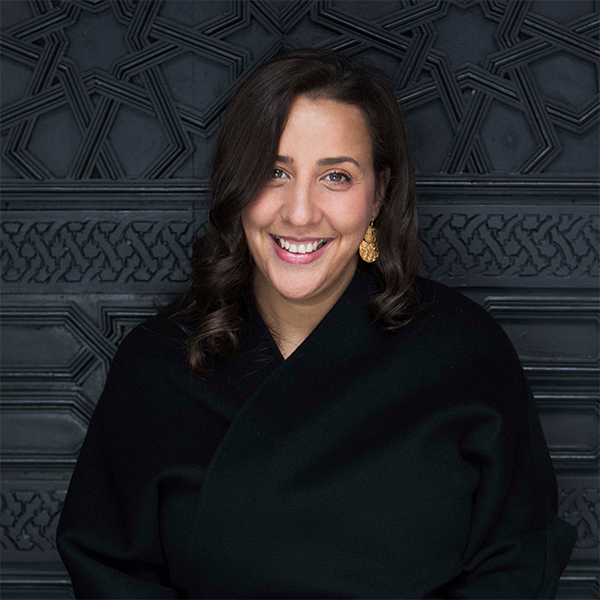 Born and raised in Morocco, Touria El Glaoui completed her education in New York before beginning a career in the banking industry as a wealth management consultant. After 10 years in the field she relocated to London, where she initiated 1-54 Contemporary African Art Fair in 2013. She has since launched the fair in New York in 2015, and in Marrakech in 2018. 1-54 is now a world-leading platform dedicated to contemporary art from Africa and its diaspora. Parallel to her career, Touria has organised and co-curated exhibitions of her father's work, Moroccan artist Hassan El Glaoui, in London and Morocco. She has spoken widely and chaired numerous discussions on contemporary African art and women in leadership at leading institutions and events globally. Touria El Glaoui was listed amongst the 50 most powerful women in Africa by Jeune Afrique magazine in 2015, 2018 and 2019. She is Chevalier de l'Ordre des Arts et des Lettres de la République Française since February 2019.
Leila Heller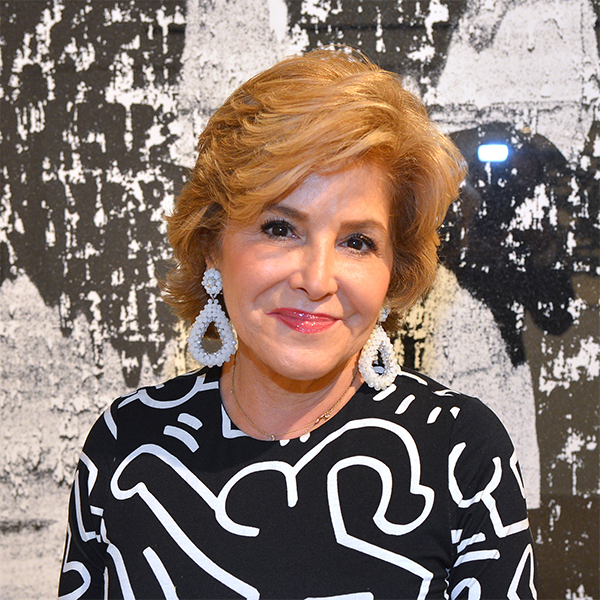 Leila Taghinia-Milani Heller is the founder and president of Leila Heller Gallery, a contemporary art gallery in New York and Dubai with a curatorial emphasis on bridging the gap between the East and the West. Heller received her B.A. in Art History and French Literature from Brown University and her Masters degree in Art from Sotheby's Institute in London, as well as a second Masters degree in Art History and Museum Management from George Washington University. Heller then became the art curator of an investment bank in New York before opening her own gallery in New York in 1982. Leila Heller Gallery was the first gallery in the United States to feature primarily Middle Eastern artists. Today, the gallery sits in the Upper East Side and still focuses on Middle Eastern artists as well as global contemporary and secondary market works.In November 2015 Leila Heller Gallery opened its first international location on Dubai's Alserkal Avenue. At 1,500 square meters with 10-meter ceilings, the gallery is the largest in the U.A.E. with three distinct exhibition spaces. Leila Heller Gallery Dubai has featured many retrospectives of world renowned artists.
Rose Issa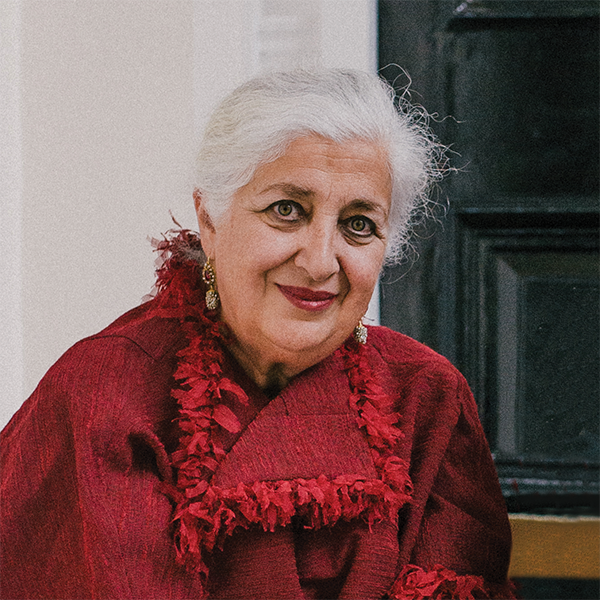 Rose Issa is a curator, writer and producer who has championed visual art and film from the Middle East and North Africa in the UK and internationally for more than 30 years. She has lived in London since the 1980s showcasing upcoming and established artists, producing exhibitions with public and private institutions worldwide, and running a publishing program. As well as holding exhibitions at Rose Issa Projects in London, she frequently co-curates exhibitions with international private and public institutions, including the Middle East Institute, Washington DC (2019); Beirut Art Fair, Lebanon (2017); Crawford Art Gallery, Cork (2014); Virginia Commonwealth University Qatar, Doha (2014); the Victoria & Albert Museum, London (2013, 2006); Tate Britain, London (2008); the European Parliament, Brussels (2008); the State Museum of Oriental Art, Moscow (2007); the Hermitage Museum, St Petersburg (2007);. Rose also lends work to and advises on collections for public and private institutions and organisations around the world, including the Los Angeles County Museum of Art (2014); The Drawing Room, London (2014); Cultuurcentrum Bruges, Belgium (2014); FotoFest Huston (2014); Uppsala Art Museum, Sweden (2014); Museum of Fine Art, Boston (2013-2014); the Smithsonian, (Sackler/Freer Gallery and National Museum of African Arts) Washington (2013), The British Museum; the Imperial War Museum; The Museum of Mankind; the Victoria & Albert Museum, and more.
Adila Laïdi-Hanieh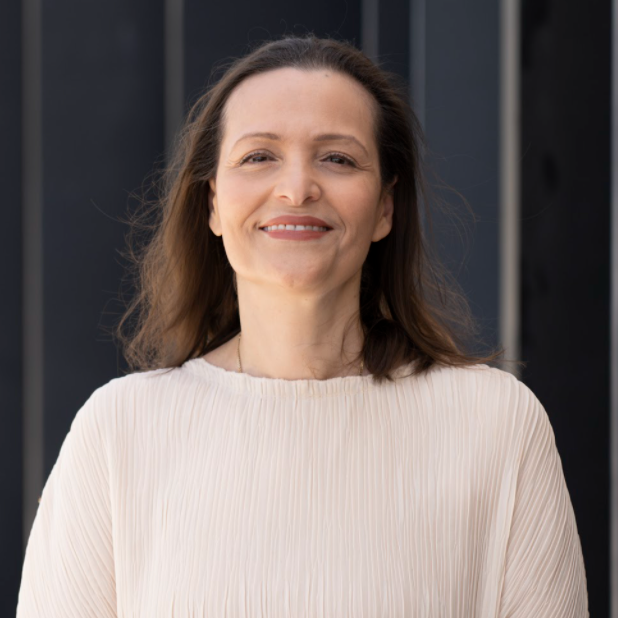 A writer, academic, curator, and cultural manager, Dr. Laïdi-Hanieh has been the Director General of the Palestinian Museum since 2018. She developed the Museum's first five-year program strategy, encompassing knowledge production and research, multi-generational education, collections valorization, digital platforms, and an original exhibitions program. Adila manages a staff of 60 and a seven-figure budget. During her tenure, the Palestinian Museum won the 2019 Aga Khan Award for Architecture. Dr. Laïdi-Hanieh was the founding director of the Khalil Sakakini Cultural Centre, building its programs around three foci: cultural identity, visual arts, and outreach, while growing its budget and successfully transforming it into an independent NGO with international reach. Dr. Laïdi-Hanieh published several books and essays, including the artist biography "Fahrelnissa Zeid. Painter of Inner Worlds." She also published "Palestine. Rien ne nous manque ici," which interrogates and celebrates contemporary perspectives of Palestine. Her academic work encompasses critical theory, aesthetics, and ideology theory. Adila received a PhD. in Cultural Studies from George Mason University as a Fulbright Scholar, and obtained an MA in Arab Studies from Georgetown University. She also taught at Birzeit University.
Salwa Mikdadi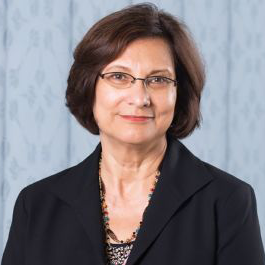 Salwa Mikdadi is Associate Professor Practice of Art History and the Director and Principle Investigator of the Arab Center for the Study of Art at NYU Abu Dhabi. Her research focus is on modern and contemporary art of the Arab world, Arab art exhibitions and institutions, gender politics in art, and museums and society. Mikdadi was a lecturer in Art History at Sorbonne University Abu Dhabi, and held leading positions at Art and Culture institutions in the Arab World and in the US. Mikdadi was the founding director of the Cultural & Visual Arts Resource/ICWA, USA (1988-2006) She curated several exhibitions in the US and in Arab countries, including the ground-breaking Forces of Change (1994-5), the first Palestinian exhibition at the 53rd Venice Biennial (2009); co-curated Permanent Temporariness, and A Century in Flux. She is the author and co-editor of several publications, among them- "Cities and Legends: Elias Zayat" (Skira 2017), "New Visions: Arab Contemporary Art of the 21st Century" ( Thames & Hudson 2009), "Palestine c/o Venice" (2009), "In/Visible: Arab American Artists" (2005), and a reference guide on the history of twentieth-century art of West Asia and North Africa for the Metropolitan Museum of Art Timeline.
Venetia Porter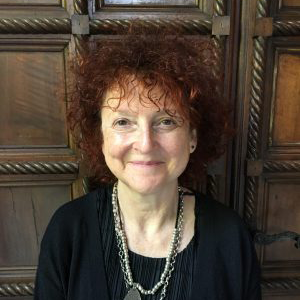 Venetia Porter is a curator of Islamic and Contemporary Middle East art at the British Museum where she has been since 1989. She has a BA in Arabic and Persian and an MPhil in Islamic Art from the University of Oxford. Her PhD from the University of Durham is on the history and architecture of Medieval Yemen. She has curated two major exhibitions at the British Museum, Word into Art (2006) and Hajj: journey to the heart of Islam (2012) and was the lead curator for the Albukhary Foundation Gallery of the Islamic World which opened in October 2018. Her research and publications range from Arabic inscriptions to contemporary art and include Islamic Tiles (1995), Arabic and Persian Seals and Amulets in the British Museum (2011). She is also a contributor to The Islamic World: A history through objects (2018) and recently edited her mother's autobiography Thea Porter's scrapbook (2019). Her current project is a book on the British Museum's collection of works on paper by artists of the Middle East.